Products and Prices
To schedule a creative portrait session please contact me at
verasmirnovaphoto@gmail.com
or call
(650) 793-5080.
I offer shooting sessions at my home studio or at your home, office or your favorite location anywhere in San Francisco Bay Area. The family portrait session usually lasts 1 - 1.5 hours and is a fun and relaxing experience. Photography session fee: $120, which includes: up to 1.5 hours of shooting and personal online image gallery for easy viewing and ordering available for thirty days.
Prints on archival semi-gloss photo paper:
5" x 7" - $15.00
8" x 8" - $25.00
8" x 10" - $40.00
10" x 10" - $45.00
11" x 14" - $60.00
16" x 20" - $85.00
Wallet prints (in sets of eight), with rounded corners for easy handling: $20.00 per set.
CD with up to fifteen web-resolution retouched images for viewing on your computer or online sharing: $75 with minimum two prints order, $150 if no prints were ordered.
Print sizes 14"x14", 16"x24", other print sizes and paper types are available.
For your convenience, I also offer fully finished, ready to hang products:
Gallery wrap
Gallery Wraps enhance the look and add an artistic touch to your portrait. The image is printed on fine art canvas and wrapped around the wooden frame.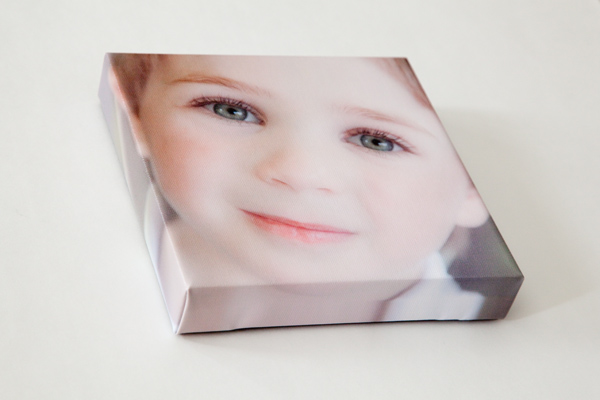 Float Wrap
Float Wraps are a new, unique option to display images. Float Wraps appear to float on the wall adding a modern and sophisticated look to your portraits. Ready for hanging.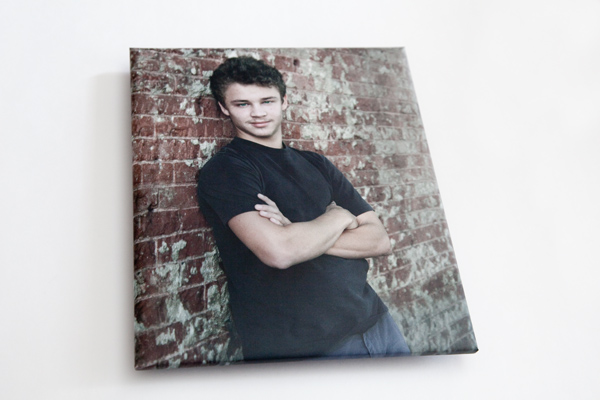 Standout
Standouts are made from lightweight foam and come ready to display with hanging holes on the backside. It is a perfect contemporary mounting option. No frame needed.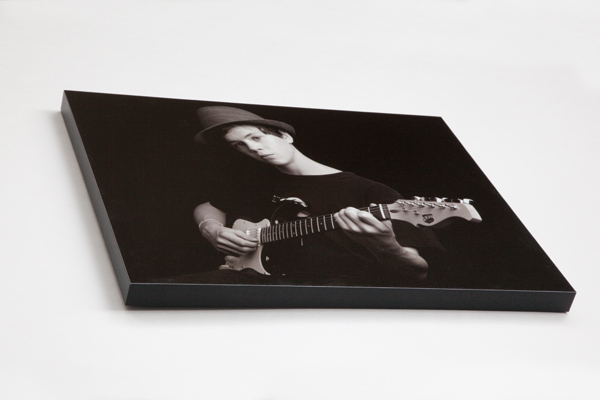 | | | | |
| --- | --- | --- | --- |
| Print size | Float Wrap | Canvas Gallery Wrap | Standout |
| 8x8 | N/A | $65.00 | N/A |
| 8x10 | $65.00 | $80.00 | $60.00 |
| 10x10 | $75.00 | $90.00 | N/A |
| 11x14 | $95.00 | $110.00 | $75.00 |
| 16x20 | $115.00 | $130.00 | $105.00 |
Other custom sizes are available, please ask for a pricing.
High School Senior Albums
Now when high school is almost over, it is a time to think of upcoming new life filled with excitement and exploration. It is also time to celebrate your youth, energy, positive attitude and appearance. This time, as a high school senior, you certainly deserve more than ordinary yearbook, but professionally created press printed senior album! My goal as a portrait photographer is to create a stunning book of images that can be shared decade after decade with family and friends. One of your future family treasures starts here... Just call or email me to schedule your high school senior photo session!
Before we start:
When photo session is scheduled, I'll give you a telephone, email or in person consultation. We will talk about your preferred shooting locations, your favorite activities, your personal style in clothing. This is the right time to ask questions and address any concerns.
Photo session:
First rule: relax and have fun! Photo session for high school senior album takes approximately 2-3 hours on location and about an hour in my studio (if studio shots are chosen). Please prepare 2-3 change of clothes. Come wearing your favorite clothes, then change to a more formal look (this could be fun, too!), then wear something fun and easy... If you do any sports, you are welcome to bring a special sports clothes. Your choice, you are the star of the show! Our motto: Fun during the session, good memories over the years!
After senior photo session:
In 10-14 days after session I will send you a link to your personal protected web gallery, so you will be able to browse images from the convenience of you home and share the gallery with your family and friends.
Creating album:
Currently, I offer 6"x6", 8"x8" and 10"x10" press-printed, flush mounted 20 sides (10 spreads) coffee-table albums. Images are printed on Art Watercolor, Art Linen, Art Recycled, or Satin Lustre paper and adhered to heavy black cardstock. This allows each spread to lay flat for high-end look and feel. Please choose up to 25 (30 for 10"x10" album) images that you would like to include in your album. You may choose less than 25 and leave to me to add the rest of the images to fill out the album. If you like more than 25 - just let me know, there is always something we can do! After order is placed, please allow 4-6 weeks for fulfillment and delivery.
Other products:
I offer a wide variety of other products besides press-printed albums, which include:
Traditional photo paper prints for framed display
Canvas gallery wraps, ready to hang
Float wraps, ready to hang
Standouts, ready to hang
Wallets
For the prices and information on products above, please refer to my main
Pricing Page
. Please note that with press-printed album order of any size you will get a 15% DISCOUNT on ALL products from the above list. So seize a chance to get a wall portrait for less! Grandma will thank you! And Auntie, too.... PRICE Senior photo session fee: $120 on location. Up to two locations. Extra hour in studio please add $50. Payable at the time of booking the session. Albums and options:
| | | | | |
| --- | --- | --- | --- | --- |
| 6"x6" | 20 sides | album with leather cover : $385 | Custom photo cover | $440 |
| 8"x8" | 20 sides | album with leather cover: $445 | Custom photo cover | $490 |
| 10"x10" | 20 sides | album with leather cover: $505 | Custom photo cover | $550 |
With each album you will receive a complimentary set of wallets ($20 value). Wallets - pre-cut, with rounded corners, are great for trading with your friends! Popular deals:
Facebook Hero package:
6"x6" album, CD with web-resolution images and three sets of wallets - $455 . In addition, you may choose up to three images from your gallery and they will be sent to you via email, sized perfectly for your Facebook profile, within 3 days. Get the instant Facebook makeover!
Family first package:
8"x8" album for you, 6"x6" album for Grandma, 11"x14" float wrap for instant wall display and 5 sets of wallets - $885
Want to save even more? It is easy: Refer a friend!
After your referred friend books a photo session with me, I will give you a $40 credit toward prints or other products purchase. And do not forget: with any album purchase all other products are yours with 15% discount!
Payment is expected at the time of ordering. Orders over $800 may be paid in two installments: 50% at the time of ordering and 50% upon receiving ready product.